Respiratory complications are becoming common among people due to different conditions of the environment and infections. Individuals could experience breathing problems with symptoms such as coughing, heavy congested chest, and shortness of breath. For this reason, victims of respiratory difficulties are looking for clinically tested and proven medicine to relieve them of the symptoms of breathing problems. Aerosure has manufactured a drug-free device to help people get rid of their respiratory symptoms.
Features
Respiratory treatment
Aerosure Medic is a device for respiratory treatment, which is a class I medical device that does not require the use of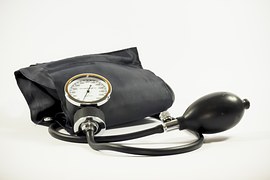 any drug. The independent labs have clinically tested and proven it efficient in helping you to breathe easier whenever you show symptoms of breathing difficulties.
Aerosure Medic is a mucus reliever that assists in improving mucus clearance and minimizing breathlessness. It is very portable, and you use it by holding it in your hands. It comes with inbuilt rechargeable batteries and a dual mode option making it convenient and easy to use.
Specifications
The device has a charging voltage ranging from 110v to 240v and the rating for power supply ranges from 30mA to 50mA. With a Ni-MH/500 cycles battery and battery life and a fuse of T500MA250V, Aerosure Medic operates in an environment with a temperature between 0 degrees C and 40 degrees C as well as humidity of 25 to 85 percent RH. It requires an atmospheric pressure of between 86kPa and 106kPa.
Transporting this equipment needs a temperature of between 18 degrees C and 50 degrees C and 25% and 85%RH. While using this product, you are not supposed to sterilize it or use it in an environment rich in oxygen. The product's code is 310-0333, and its condition is New.
Price and warranty
Getting a good product that has a perfect mix of quality and cost is not easy today considering the variety available currently. The product is affordable for people with respiratory problems because it only sells at £149.99 exclusive of VAT or £179.99 inclusive of VAT. It has a one-year free warranty as well as 28 days no fuss returns. It comes with VAT relief and a free UK delivery.
Reviews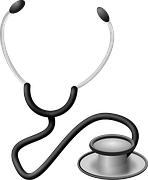 Aerosure Medic has had a four-star rating on the market with over 85 percent of users recommending it to others to buy. It is a significant score, which makes it one of the best products available today on the market for respiratory therapy.
If you need one or you know a friend who has a respiratory complication, you can order today, and all the breathing problems will be solved promptly.