Student loan consolidation is a new concept in the market aimed at benefiting students who have multiple loans. Students having both federal and private loans would want to consolidate them to enable them to save some money when refinancing.
Some student loan refinancing companies exist in the market today to assist you with your consolidation. Many students have raised queries on how to find the best student loan refinancing company. As a student intending to save money when refinancing your loans, you need to consider certain factors when choosing the best student loan refinancing company.
Factors
The payment period
The payment period is critical because it will determine the total amount you repay in terms of interest in addition to
the loan borrowed. Longer repayment period lowers the monthly payments and enables you to have enough money at your disposal to do other things.
However, this may be good in the short-term, but in the long term, you will pay more. Short repayment period implies that you will be paying more per month but in the long-term; save money by finishing the loan refinancing faster and avoiding the additional interest amount. The best refinancing company should be able to meet your repayment plan whether short-term or long-term period.
The refinancing benefits
Terms and conditions of your student loan refinancing package will help you determine the best refinancing company to select. There are those refinancing institutions that include unemployment protection and career support in their refinancing terms while others do not provide these benefits.
The best refinancing company should be able to provide you with flexible terms to help you cope when you lose your job.
Interest rates charged
Different refinancing companies charge different rates including fixed rates, variable rates, mixed rates, or all of them. Interest rate determines the additional amount of money you will pay on top of the loan borrowed as charged by the student loan refinancing company.
Some refinancing companies charge high interest rates while others charge less. Therefore, it is critical for you to do your market research and select a student loan refinancing company that will give favorable interest rates.
Customer service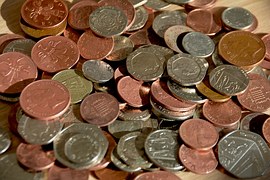 The best student loan refinancing company should be able to provide excellent customer service in which its employees can listen to you and give you advice accordingly regarding your loan consolidation plans. This client service should be available every day of the week for convenience purposes. Also, the best company should give you a relaxed experience when applying for loan consolidation as well as when seeking customer support.
In conclusion, the best student loan refinancing company should have all of these factors or most of them favoring your student loan refinancing plan.