With millions of websites available at your fingertips, web designers have a very tough job of impressing the visitor within few seconds. This problem further aggravates, when you talk about E-Commerce website designing.E-Commerce websites are unique and very different from regular corporate or information-oriented sites and therefore require a unique strategy.
Magento development provides businesses with powerful ecommerce solutions. Being a booming sector, there is cut-throat competition in this field. A single designing error can cost you a customer. To help you avoid any such mistakes and garner new customers, we have compiled a list of designing essentials that can help you create an impressive E-Commerce website.
Top E-commerce Website Design Essentials
1.Intuitive& Easy Navigation
One of the most common mistakes that drive your customers away is complicated and cluttered navigation system.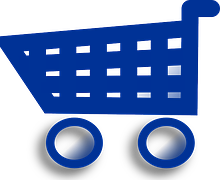 As an E-Commerce website designer, you should simplify the flow of the site. A very common and popular form of navigation followed in building a website is the bread-crumb navigation style.
The customer is aware of the total number of steps involved in the purchase process and where do they stand in that queue.
2.Search Functionality
This one is self-explanatory in nature. As a designer, the first thing you should consider the goal you are trying to achieve with your website. As an E-Commerce portal, the sole purpose of your site is to sell products.
And unless your customer finds what he/she is looking for without much effort, no number of deals and discounts are going to help you sell your products. Therefore, include search functionality in your E-Commerce website.
3.Present Product Information In Easy To Understand Manner
Even if you somehow managed to help your customer reach the product they were looking for, the mammoth task of convincing them to buy the product.
A well-presented product information section with necessary photographs and detailed technical specifications and features guide can ease your burden. Try to present correct information about your product, incorrect or incomplete information may not inspire enough confidence in your customer to make the purchase.
4.Simplify The Checkout Procedure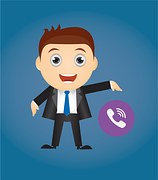 Finally, you have somehow managed to convince your client to buy the product listed on your E-Commerce website, but still the checkout process is still left. As many E-commerce majors will tell you, this is the step where they lose customers.
List out all the security encryption systems you have employed to keep their financial data safe; this assists in the creation of a trustworthy E-commerce brand.Your E-commerce store will be a more credible to business to buyers,which raises the level of repeat sales.