A company failing to take care of its supply chain arrangements will disappear soon. Distribution, storage of inventory, and processing of raw materials are major functions of any company dealing with physical products. Therefore, finding optimal ways of handling these functions is important. Inventory for small and medium enterprises might be less because of the low market share that the company serves.
However, the need to manage it appropriately is important. A mega warehouse like the one used by large internet retailers may not be what the small business owner prefers. However, long span shelving solutions are necessary for both instances. The following are additional ways to think about handling and storing of inventory before and after processing.
Get Clearly Labeled Storage Bins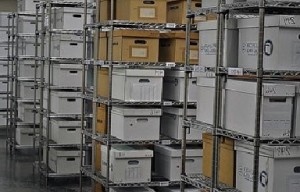 The need for bins is important, and business owners or their operations managers should not underestimate it. There is a need to have clearly labeled storage facilities within the storage area. It helps employees to find what they need quickly. It also helps to avoid confusion.
Storage bins can be as big as the material stored in them requires. For instance, a phone repair business will need smaller bins with clear labels to collect its new and used phone parts for the repair business. Such containers might also hold items that are brought in for repair, with tags on the ownership, repair jobs, and pricing details.
Use Strong Multilevel Shelves
Industrial shelves, made of metal, and with grooves to allow for the adjustment of the shelving height are appropriate for business use. Make sure you use the correct industry grade beams for the vertical holding position.
The horizontal flaps that make the shelve may consist of a variety of material that depends on the items stored. Moreover, when picking your bins for storing individual items, ensure that they are waterproof and they can withstand a high amount of heat variation.
Label the Weight and Height Dimensions of Each Shelve
 These dimensions can give a person the right impression of what to try to fit into the shelve space at a particular time. The labeling of the weight allowance for the shelve will let the employee use it in the right manner without jeopardizing the safety of everything stored in the storage room.
Pick Shelves that Look Good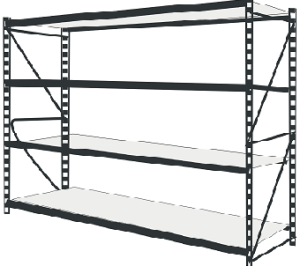 This point might be minor, but it is still valid. It makes sense to encourage people to use shelves appropriately to keep the work area organized. One way to do that, especially for offices and work areas that operate almost like cottage industries are to have good-looking shelves. Some shelves might also fit into the reception and other visible areas of an industrial office.
Employees will likely behave properly and maintain tidiness to improve quality standards in the workshop when they have an incentive. The beautifully designed shelves might be what you seek in helping then to keep things arranged.